I was with Jeff Hines and John Siorek sitting in traffic and shooting the shit. John shared a story of getting snaked by a scooter kid who mouthed the words "be humble" as he went down the bank. Which is a pretty balsy move for any kid to do. Our plan was to hit up spots and hopefully skate at this event, which was being put on by Michael Burnett, showcasing all the rad photos he's taken over the years at Thrasher Magazine.
Meanwhile, across town: you'd think when your knee pops out of place, the last thing you'd want to do is try and stand up. Steve Ralston is a fucking maniac though. "There was a strange pressure I felt, like it wanted to pop back in." People are sidelined for months after dealing with an injury like that, but it didn't stop him, and a gang of others, from heading all the way into the city to meet up. The show was sweet, everyone skated, and Phelpers was in good spirits after that gnarly slam he took a just weeks before.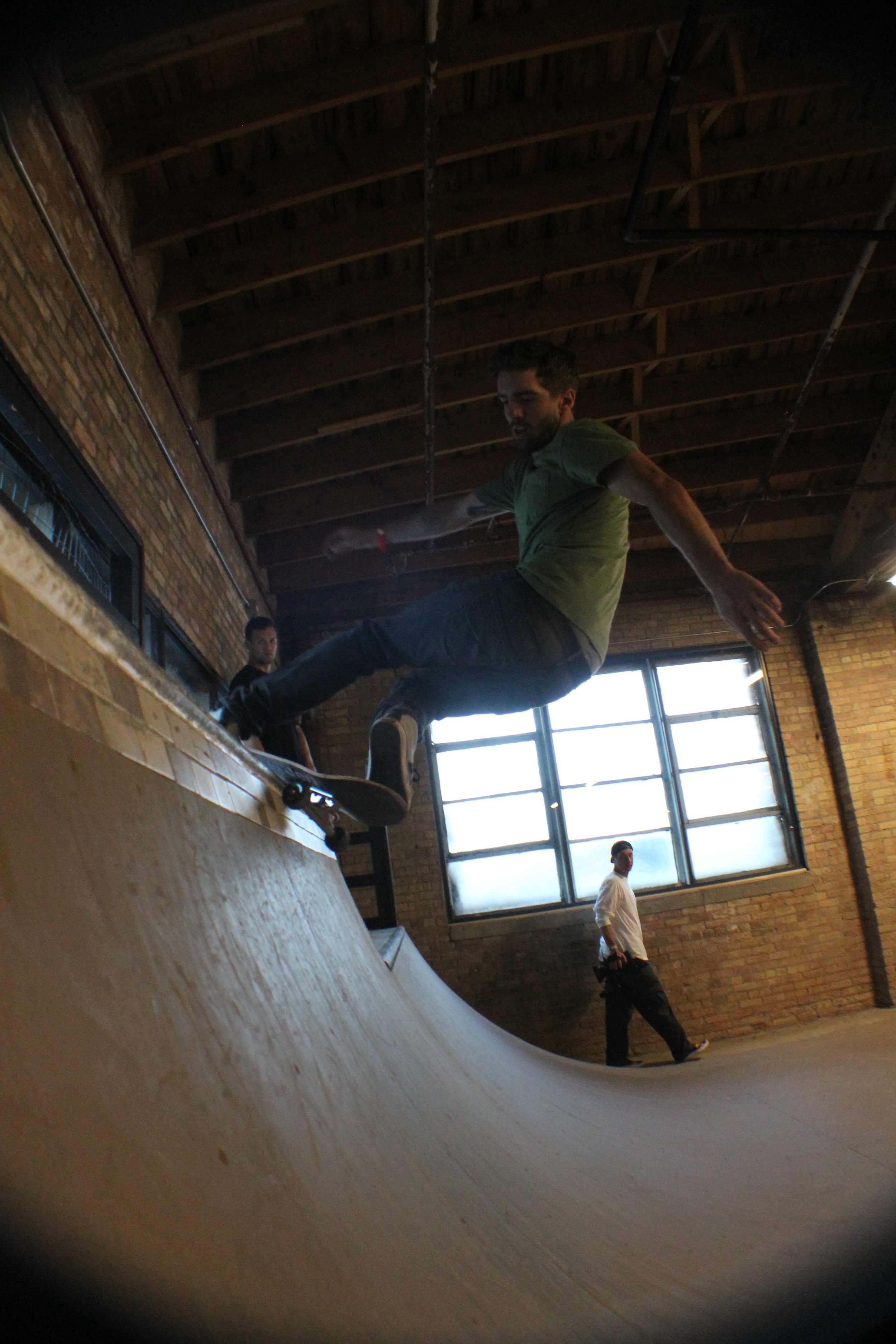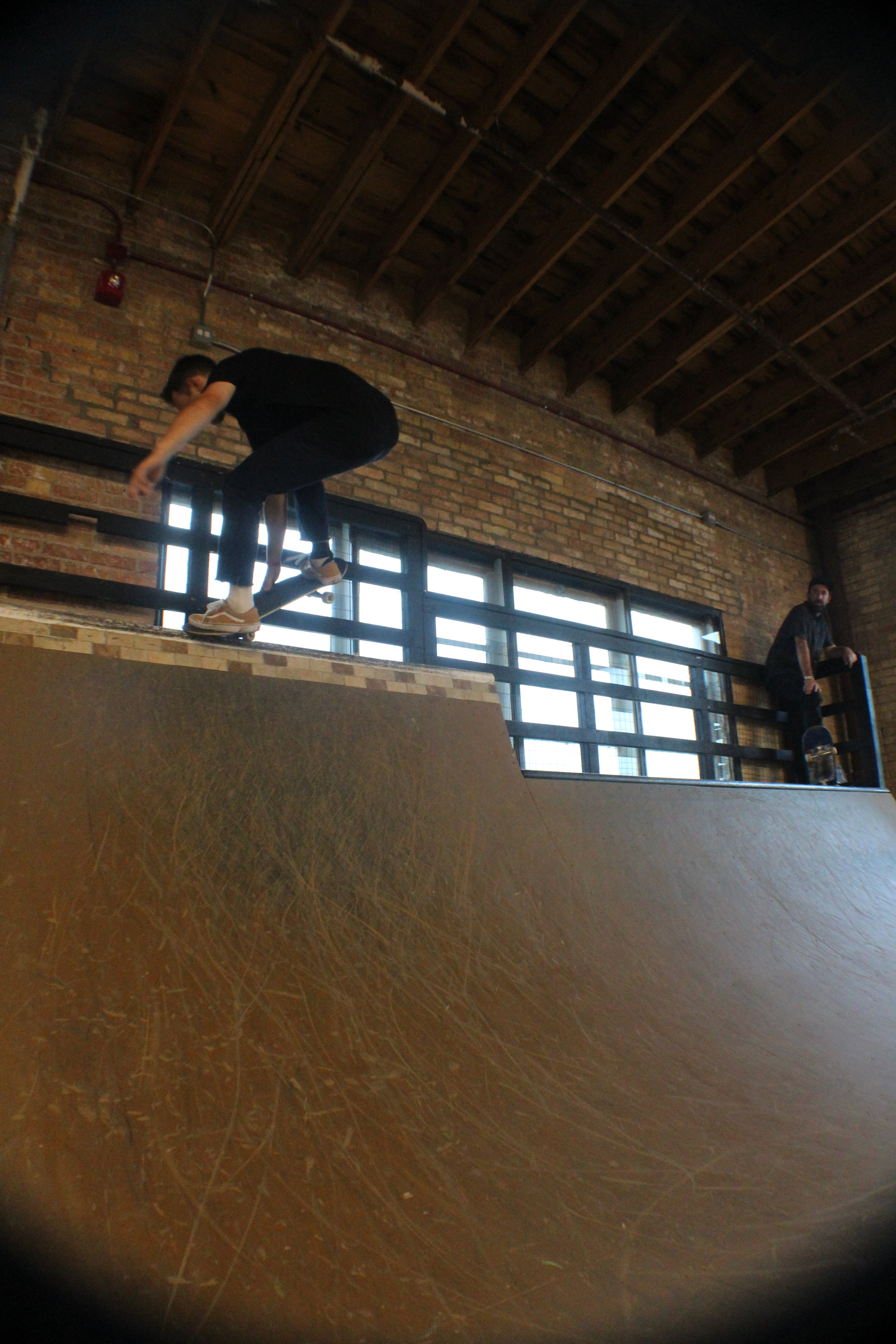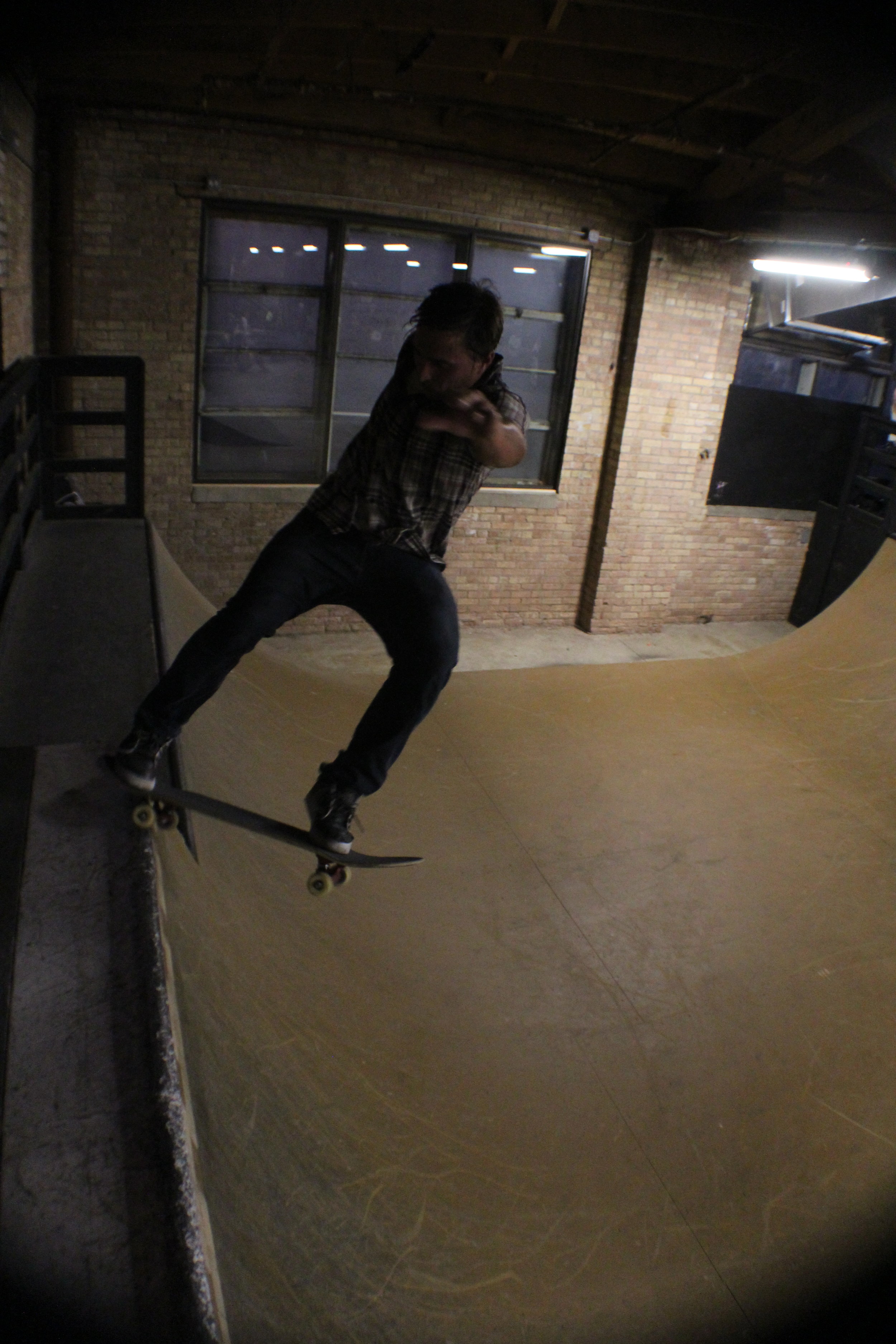 The next morning we all decided to grill and chill at Burbank skatepark. It's one of the older skateparks out by us. All concrete, with a sandpaper flat bottom littered with broken glass and other garbage. People came out of the woodworks to hang out and get a few runs in. Me and Corey switched off using the camera to shoot photos so we got a bunch of cool shots. Things got a little crazy setting up a picnic table to skate, and even setting a garbage can on fire to get tricks over. It was a great way to spend a Saturday.